BongTiles join VietBuild exhibition in Sai Gon
From 06/19/2019-06/23/2019, BongTiles has joined the International Construction Exhibition VietBuild 2019 held in Sai Gon SECC center, District 7, Ho Chi Minh.
Vietbuild International Exhibition with 2350 stores and 800 companies is the largest event about construction in VietNam, held periodly in major cities. This time, 397 domestic companies, 234 co-operations and 127 oversea companies and international groups from England, Ameria, France, Germany, Singapore,... This is chance for company to introduce new products to customer, expand their network for cooperation, transfer technology in construction, construction materials, real estate, interior and exterior decoration.
In this event, BongTiles has brought new product: handmade glazed cement tiles, large terrazzo cement tiles along with other product lines: traditional cement tiles, terrazzo cement tiles and brass inlay cement tiles.
Handmade glazed cement tiles are tiles with 100% hand-cut clay, hand-glazed and fired in high temperature to create stunning colors and patterns. Large terrazzo cement tiles are tiles with tiny granite stone made in big size: simple and elegance. Traditional handmade cement tiles are tiles with unique, modern design, color and pattern. Additionally, brass inlay cement tiles are innovation tiles to combine brass pattern into hand made tiles. All products from BongTiles have got alot of attention from both dosmetic and international customers , architectures and contractors .
VietBuild is a wonderful opportunity for BongTiles to exchange, learn to understand the trend and demand of the market. We have plan to introduce more products in the future.
Some images from the event: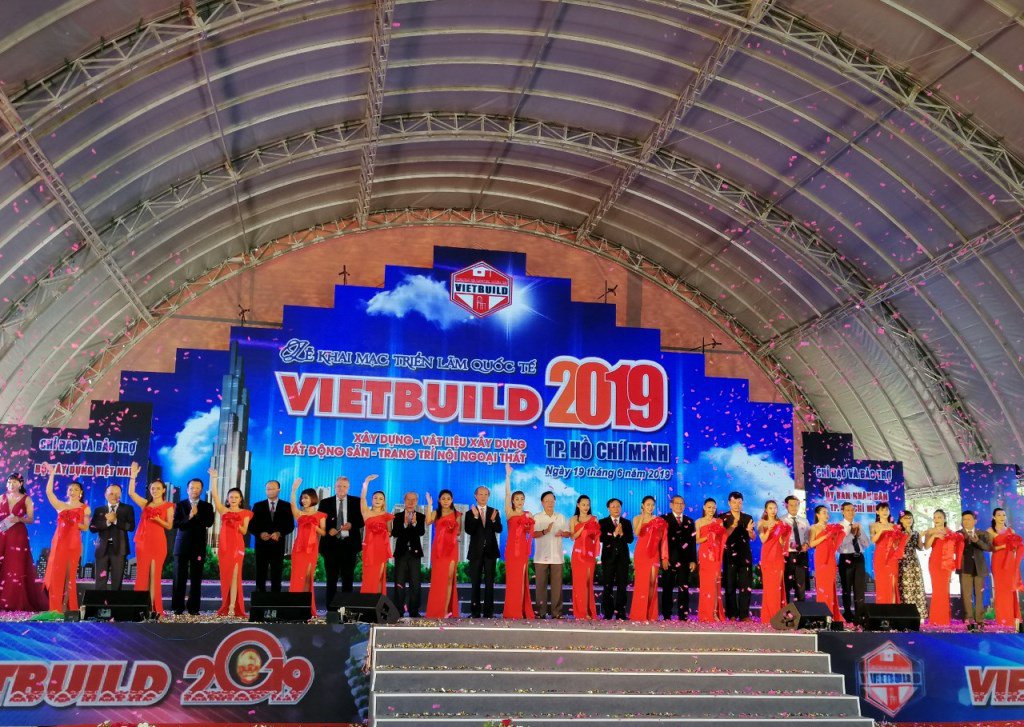 Khai mạc hội chợ VietBuild 2019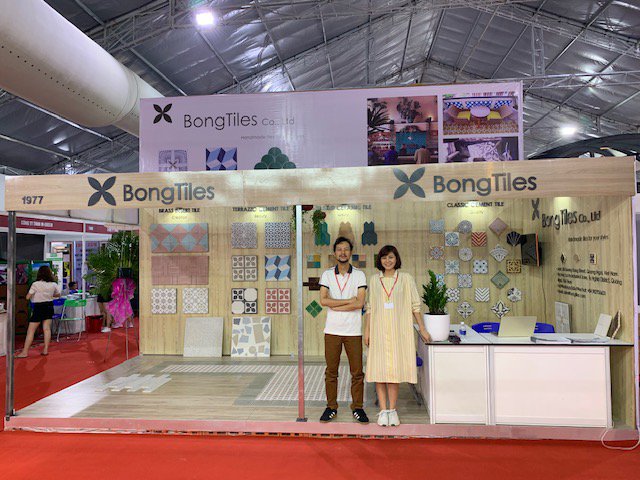 BongTiles Team tại hội chợ VietBuild 2019